Odoo and Delfi Barcode
Solution Integration
The integration of Odoo and Delfi Technologies barcode solution gives customers a set of solutions for the retail industry with many outstanding advantages.
Onnet Consulting - Delfi Technologies Cooperation
Delfi Technologies company was established in 1988 in Denmark and officially present in Vietnam since 2009. They are one of the leading enterprises in providing barcode equipment and solutions.
With the growing trend of retail chains in the market today, providing retail solutions is also almost the trend of software companies, including Onnet Consulting. In parallel with retail solutions, hardware devices for retail stores are also indispensable when providing a full set of solutions for businesses with new opening and retail expansion needs.


Therefore, Onnet Consulting has cooperated with Delfi Technologies to provide customers with a set of solutions for the retail industry with many outstanding advantages in the market.
​
​
​THE ADVANTAGES OF
DELFI Technologies
Fast, accurate, professional transaction
Reduce waiting time for customers

Increase cashier's work efficiency

Business management, easy revenue accounting
ODOO - Delfi
Technologies Solution
​
Manage and configure each branch centrally:
price list, payment,
decentralization, etc.

​
Manage one or more POS machines in the same branch.
​
Manage membership cards & reward points, various promotions

​
Centralized cash management and control, fraud detection

​
Detailed reporting system for retail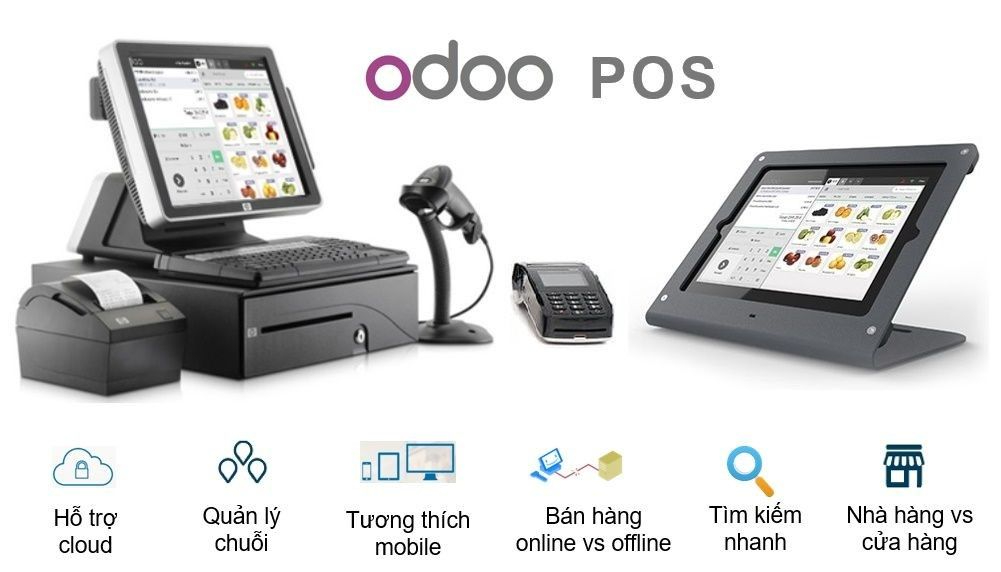 Success Story:
EMERS GROUP
Mở đầu là ngành công nghiệp nguyên liệu, sau đó Emers đã phát triển đa dạng ngành nghề về truyền thông, golf, PR, tiếp thị thể thao,… Năm 2013, Tập đoàn Emers trở thành doanh nghiệp bán lẻ Nike Golf lớn ở các thị trường Việt Nam, Trung Quốc , Đài Loan.
Để quản lý điểm bán lẻ Nike Golf ở Việt Nam, Emers lựa chọn giải pháp của Odoo cho điểm bán lẻ để quản trị quy trình bán hàng, kho, kế toán và mua hàng để bắt đầu chuyển đổi số doanh nghiệp tại Việt Nam.
Ngày 20/03/2022, Emers khai trương cửa hàng đầu tiên của thương hiệu thời trang thể thao cao cấp Descente tại Crescent Mall, Quận 7. Dự án này cũng đánh dấu sự kết hợp của Onnet cùng với Delfi trong việc triển khai giải pháp bán lẻ tổng thể từ phần cứng đến phần mềm.
Trước
Tiếp
TRANSFORM YOUR BUSINESS WITH ONNET CONSULTING

​
Contact us for a free 2-hour consultation

ONNET CONSULTING ODOO IMPLEMENTATION METHOD
​
​KEEP THE SOLUTION AS STANDARD AS POSSIBLE
Onnet is ready to advise on options that suit the needs of customers to avoid unnecessary costs of customization.


​
DELIVER AS FAST AS POSSILE​ ​
Onnet is responsible for implementing and deciding on designed solutions to optimize time and maximize customer benefits.

​
KEEP THE IMPLEMENTATION AFFORDABLE​ ​
Deliver completed solutions of all business flows and 80% of expected features just in a few weeks.