Onnet and IBM offers a total enterprise management software solution to Vietnamese enterprises.
A successful ERP system deployment is a key step for organizations to thrive sustainably in the age of digital transformation. This process will be made easier by selecting the appropriate solution and infrastructure.

Onnet Consulting, in partnership with IBM Vietnam and Odoo, held an event called "Implementing an open source Odoo ERP system" to introduce the Odoo Enterprise 15 software package, which has excellent server, storage, and storage features. IBM infrastructure hosting and complete package deployment of business administration applications.
How
COVID-19
accelerate the digitisation of a distribution company?
Many studies show that COVID-19 has aided in the digital transformation and application of information technology in enterprise business activities. Furthermore, this change will not come to an end and will continue to evolve in the future.
NTP-TECH JSC, a company that distributes mother-care products, has been able to sustain business operations and boost sales as a result of implementing digital transformation during the Covid-19 pandemic in Vietnam.
​Odoo officially launched Odoo Enterprise 15 through Odoo Experience 2021
Odoo Enterprise 15, releasing in early October 2021, includes more than 200 core applications. Odoo 15 is expecting positive responses from official partners and enterprises who have trusted Odoo. Every year, the upgraded versions of Odoo offer more features and utilities to support users, as part of the commitment to follow the growth of the business. Odoo Enterprise 15 is regarded as having the most beautiful and intuitive user interface software in the market.


Companies transformed using Odoo
Onnet is excited to work with you on your digital transformation journey

​

Odoo is my go-to management platform for business import and distribution. The interface is simple to use, allowing my firm to use it straight away without any extra development. This platform is completed by its simplicity and usefulness.


Bettermoms.vn's Success Story

​
​

It would be an understatement if I tell you that Onnet's team is professional, because they are way beyond that. They think in your shoes, love a good challenge, work the extra hours, nimble and not calculative. To me, they are no longer a vendor, but a partner whom you can work with in the long run.

​

Our experience with the team has been a very pleasant one. Not only are they technically skillful and professional, they also think in practical solutions, either custom made or in the market standard.

Fit any business requirements

All applications are completely integrated and simple to use on browsers and mobile devices.
If your company is having any of the issues listed below:
✘ Data is dispersed across many different softwares, making centralized reporting and data homogenization difficult.
✘ The system is heavily reliant on human operations, which results in high operating costs and risks..
✘ Because of the many various channels of communication used in the organization, communication is inconsistent and difficult to govern.
✘ Because of the many various channels of communication used in the organization, communication is inconsistent and difficult to govern..

Implementing complete ERP software for your whole organization can be a solution.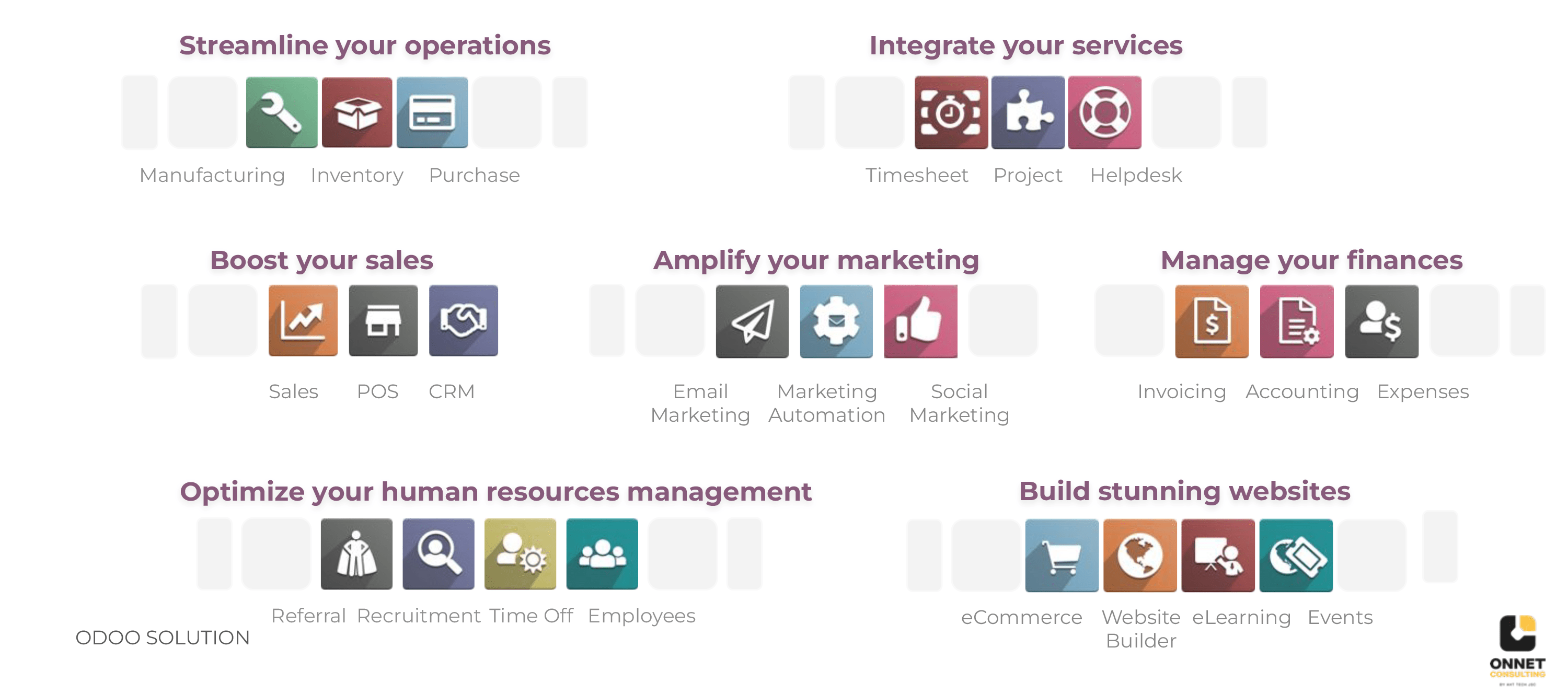 Transform your business with Onnet Consulting​
Please fill out the form belowand we will get back to you as soon as possible

​
KEEP THE SOLUTION AS STANDARD AS POSSIBLE​
Onnet is ready to provide advice based on the needs of the customer in order to avoid unnecessary custom development costs.

​
DELIVER AS FAST AS POSSIBLE

Deliver complete solution of all business flows and 80% of features expected in a few weeks

​
KEEP THE IMPLEMENTATION AFFORDABLE

Onnet is in charge of executing and deciding on product design in order to save time and provide the best possible service to customers.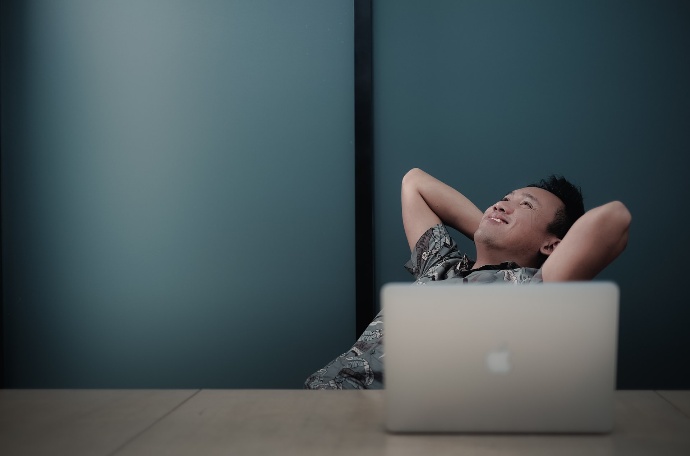 Odoo Success Stories
Let's find out how enterprises in Vietnam and around the world have effectively digital transformed using Odoo.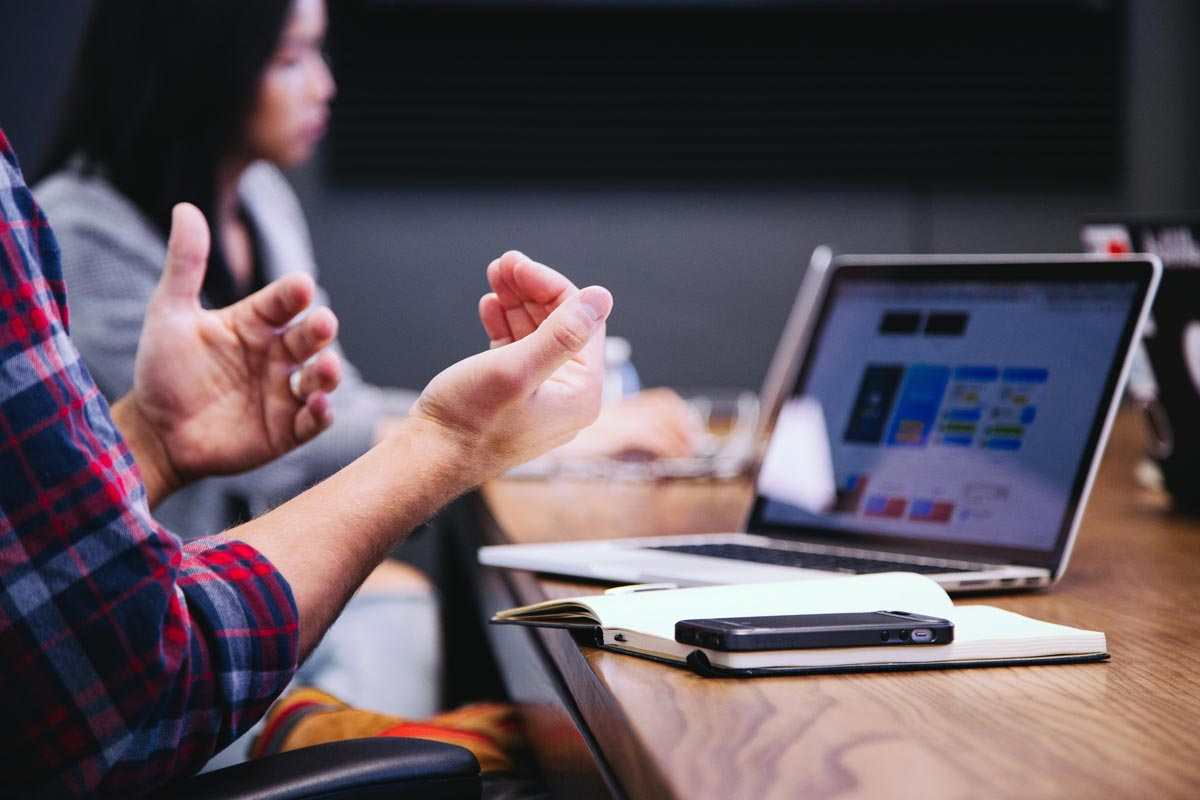 Odoo Enterprise 15 Library
To help you solve your business challenges, Onnet Functional Consultants often provide in-depth articles on how you can use Odoo Enterprise to address your problems.
Let's find out
​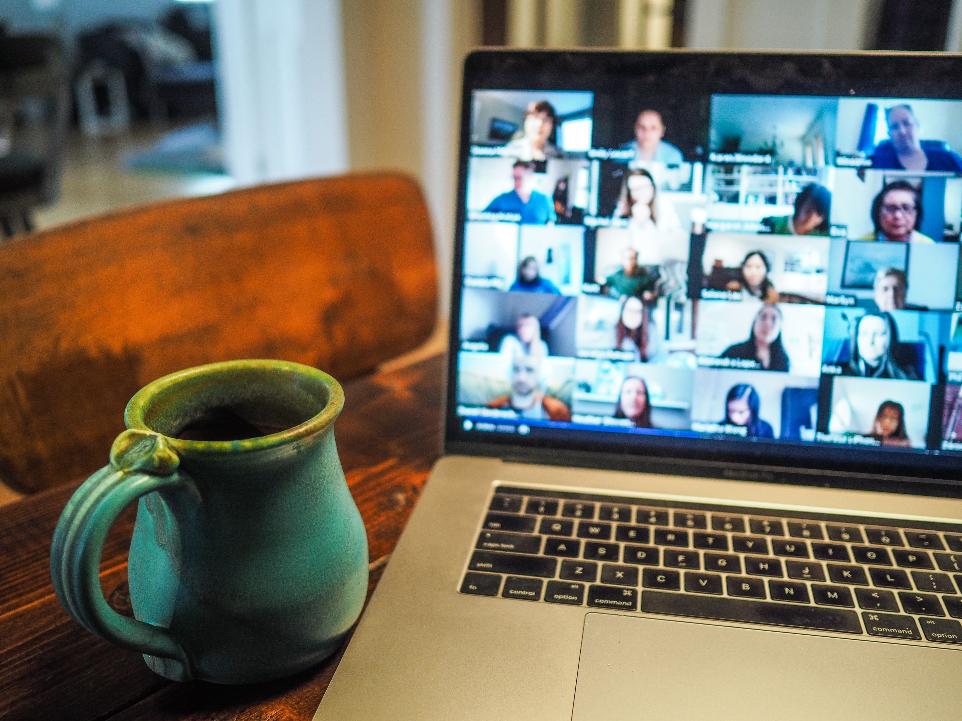 Odoo Webinar
Sign up for Odoo Webinars today to receive free Odoo training and consulting from Onnet consultants.
Sign up for events
​